This summer we announced to you the new edition of the Cycle Tourism Show. Now we tell you some news.
As anticipated, the event will be held on Friday, April 5, Saturday, April 6 and Sunday, April 7, 2024, in Bologna, in the DumBO space that hosted it last year. Organized by Bikenomist and with Bikeitalia as its media partner, the Cycle Tourism Show has become a benchmark for the bicycle tourism industry.
It is the place to find inspiration, where travelers can explore and rediscover destinations and itineraries for their next vacation. But it is also the space where professionals and institutions can cultivate new business, undergo training, and forge new relationships.
What's new at the 2024 Cycling Fair
In April hands-on workshops will have more space, building on the success of the last edition. The Bikeitalia Talks program will feature an increasing number of experiences narrated on stage.
The exhibition area will be larger, both indoor and outdoor. And it couldn't be otherwise, as five months before the event, almost all exhibition spaces have already been booked
To fulfill the need for networking and connections among bicycle tourists, a 'bulletin board' will be set up to help them find fellow travelers. And there will be no shortage of bike rides to discover Bologna and its surroundings.
The exhibitors
In addition to destinations such as Spain, Turkey, Slovenia, Czech Republic, Croatia, Belgium, Sicily Region, Veneto, Basilicata, Tuscany, and Friuli Venezia Giulia, the Cycle Tourism Show will host bike and service companies such as Shimano, Canyon, 3T, Decathlon, Gazelle, Bergamont, BRN, and Repower.
The Cycle Tourism Forum
The day of Friday, April 5, will be dedicated to industry professionals. Indeed, it is a B2B day: the Cycle Tourism Forum returns with its international perspective and a clear guiding theme – the development of new business models in the field of cycle tourism.
That's why there will be intensive training activities dedicated to hotels, guides, rental companies, tour operators, and event organizers who are looking to venture into the bicycle tourism industry.
Workshops will also be organized to showcase Italian and international best practices. There will be no shortage of networking activities and 1:1 workshops to meet industry buyers.
"Embracing the path of active and sustainable tourism is a commitment to safeguarding the beauty of our planet and its cultural nuances. Through each pedaling, each step, and each ecological choice, we pave the way for a future in which exploration is harmonized with the preservation of uniqueness. When we move lightly, we leave behind a gentle footprint, preserving the wonders of our world for future generations by ensuring economic sustainability for the territories." declares Pinar Pinzuti, director of the Cycling Fair and EuroVelo board member.
Finally, ISNART will present the 4th State of Cycle Tourism Report.
The days dedicated to the public
Visitors are expected on Saturday, April 6 and Sunday, April 7. Admission is free, upon registration (registration form will be on the website soon).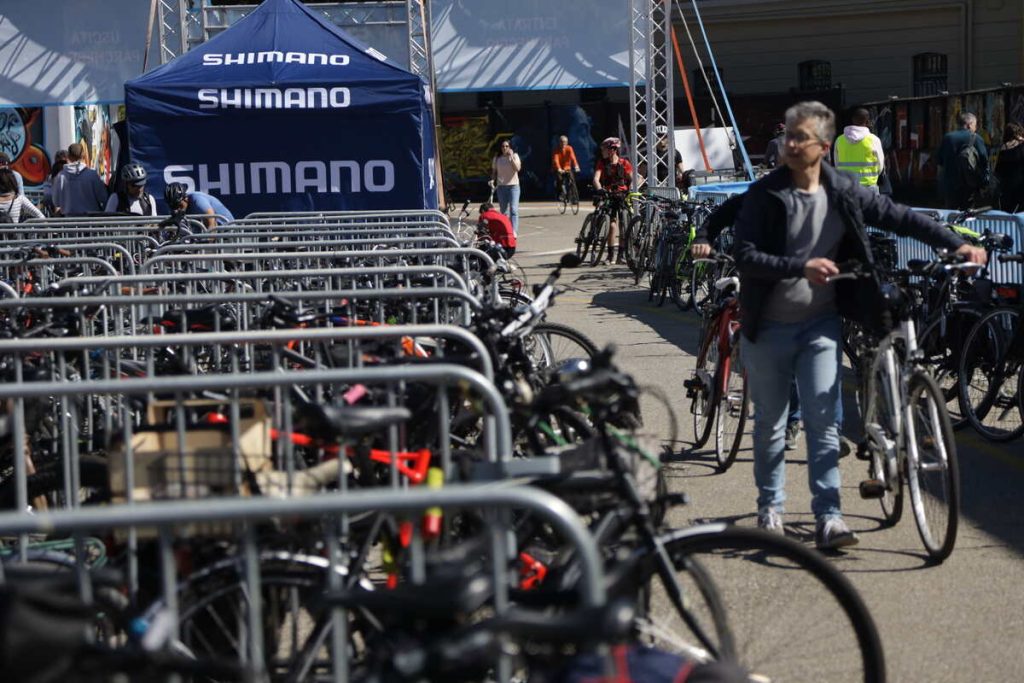 We invite everyone to come by bicycle because, for the next edition as well, there will be a large secured parking area where 500 bikes can be securely tied up
Children can safely engage in playful activities in the Kids Area, a space dedicated to movement and mindfulness.
Practical info
All updates on schedules, exhibitors, and news will be posted on this website. To make sure you don't miss updates, you can sign up for the newsletter.
To exhibit at the Cycle Tourism Show you can write to [email protected] or fill out the form.